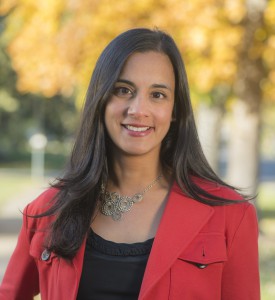 I am first and foremost an educator, whether as a mother to my two sons, in a classroom with students, facilitating workshops, writing/blogging or working to shape policy. My own education prior to college – lots of independent studies, spending summers in Botswana, and my senior year as an exchange student in Germany – gave me insight into the benefits that come from viewing learning as so much more than school. While in college, I began teaching German and running a second language pilot program for elementary school students and  went on to teach 3rd grade at a public school in Newark, New Jersey after graduating. I then had the gift of spending two years as a Program Fellow at the Geraldine R. Dodge Foundation working with thoughtful educational transformers like Ted Sizer and Sir Ken Robinson who were committed to expanding our collective understanding of what learning and success look like.
In large part because of what I experienced, learned and felt in the early years of my career, I have spent the two decades since then researching, advocating and working to move our education system and the players within it in the direction of being human-centered: honoring and meeting the developmental needs of young people, reflecting what we know about how learning happens and honoring the need for each person to find, develop and live out their unique sense of purpose in the world.
Educating Potential's work reflects my areas of expertise with non-profit planning, program design, evaluation and improvement, adult/teacher preparation and school-based improvement strategies, always with an eye towards incorporating cutting-edge research on human development, the learning sciences, and best practices in networked organizational change management. My newer offerings, like Silkstone, are focused on helping adults develop the skills they need to relate more confidently and bravely to conversations about race, identity, equity and belonging.
Most recently, I served as Chief Strategy Officer of Boundless, a global non-profit founded by Sir Ken Robinson, Ted Dintersmith and Dr. Emily Liebtag to unleash the full potential of young people in service of their communities and the betterment of society. Before Boundless, I was Vice President for Partnerships and Research at Education Reimagined where I focused on building the ecosystem of partners needed to ensure that educators pioneering learner-centered environments around the country are supported in their efforts. I previously also served as Vice President the Public Education and Business Coalition (PEBC), and Executive Director of the Colorado Boettcher Teacher Residency. My far-ranging experience allows me to bring a unique constellation of insights based on working with young learners, educators, funders, policymakers, researchers, legislators, business leaders and community advocates across the US and internationally.
I have consulted with numerous organizations including the US Department of Education; the American Institute for Research Great Teachers and Leaders Program; Stand for Children; the National Center for Assessment; Massachusetts, Georgia and New Jersey Departments of Education; Oxford University and the British government. I have also been a Lecturer at the University of Colorado where I taught Education Policy. I am proud to have been recognized repeatedly for my commitment to public service and the field of education as a Harry S. Truman Scholar, a British Marshall Scholar, and a Paul and Daisy Soros Fellow. Check out my two TEDx talks: The Future of Smart and Re-thinking the 3Rs.
I hold a B.A. in philosophy and German, and a certification in early childhood, elementary and special education from Drew University.  I completed my PhD at Oxford University examining holistic, liberatory education models that focus on whole child development, and then earned my JD from Harvard University where I focused on education law and policy, local government, and poverty law.
I served as a Founding Board Member of Rocky Mountain Prep, a Pre-K – 6 charter school; and as Board Chair of the Rocky Mountain School of Expeditionary Learning, both public schools located in Denver, CO. I was part of the Denver Metro Chamber Leadership Foundation's 2013 Leadership Denver class. I am currently working on a book about the transformation of education in America and globally, The Future of Smart, which will be available in late summer 2021.